Buy the Quick Timetable For WordPress script now sold on the world's largest theme and template site Codecanyon. This theme listed on Codecanyon is very new yet. You may be one of the first to try.
Script & app name: Quick Timetable For WordPress
---
Script & app name price: 20$
---
Script & app category: wordpress/calendars
---
Script & app published: 2021-04-20T17:58:57+10:00
---
Script & app update: 2021-12-28T13:46:52+11:00
---
Script & app sales amount: 65 (New)
---
Script & app rating: 5 (New)
---
Script & app tags: activities,agenda,calendar,classes,courses,event,gym,plan,schedule,school,time,timetable,timetable plugin,timetable wordpress,yoga
---
Script & App Description
Description
Quick Timetable is plugin which help you to build timetable on your website quickly. It is perfect for your gym classes, school or kindergarten, medical departments, nightclubs and pubs, class schedules…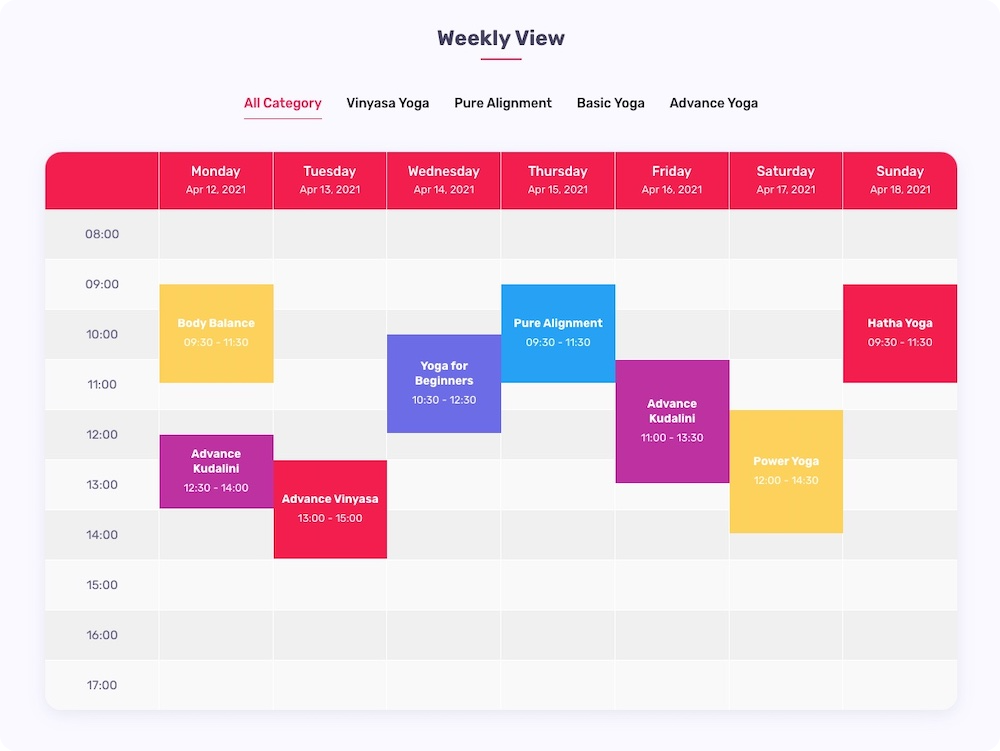 The timetable can be displayed on Weekly View, Monthly View or List View. The timetable detail is represented on popup.
The plugin consist of very simple interface for editing, modern design, various styles and plenty of customizable options, which should suit all your…